Menopause Master Class......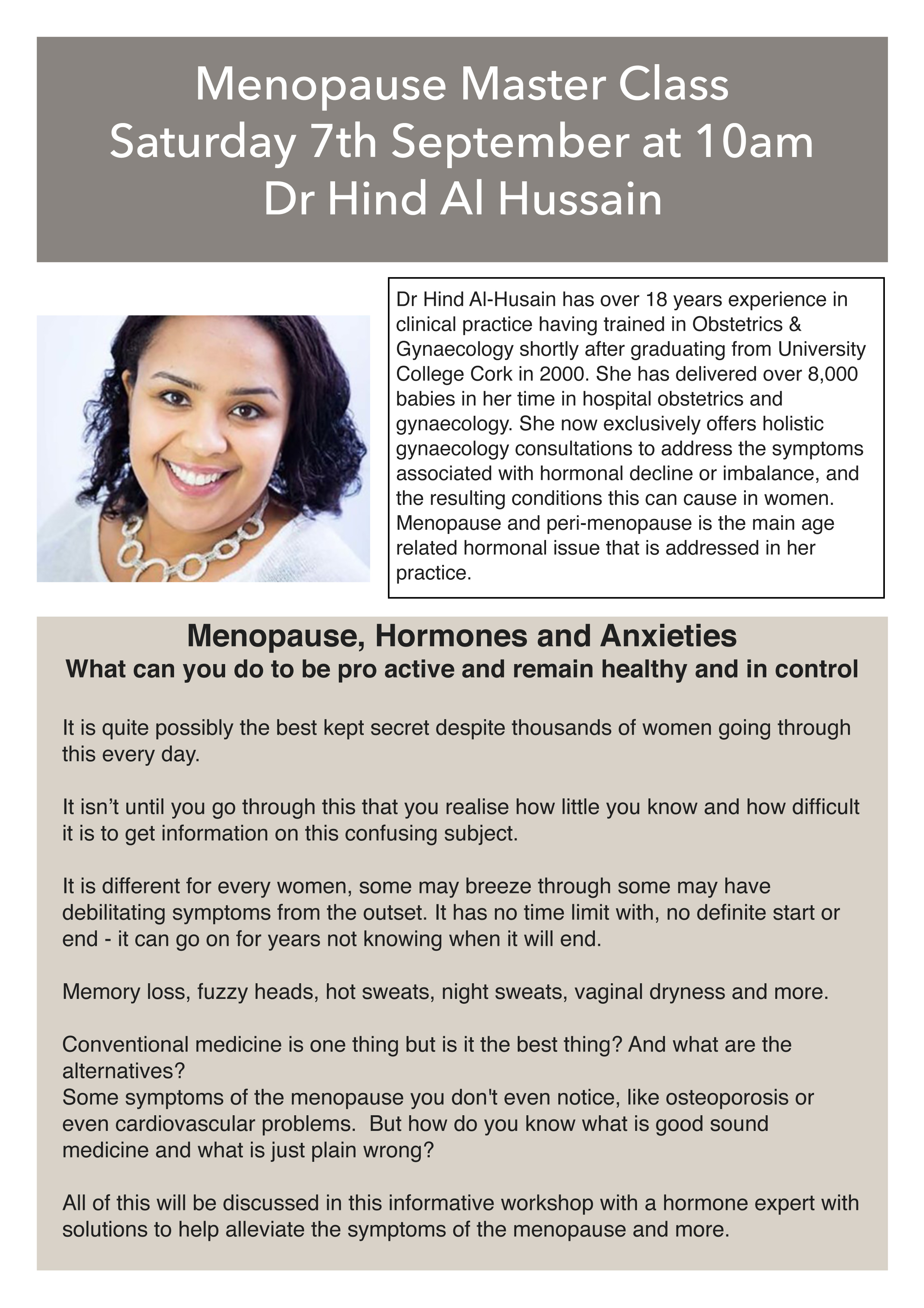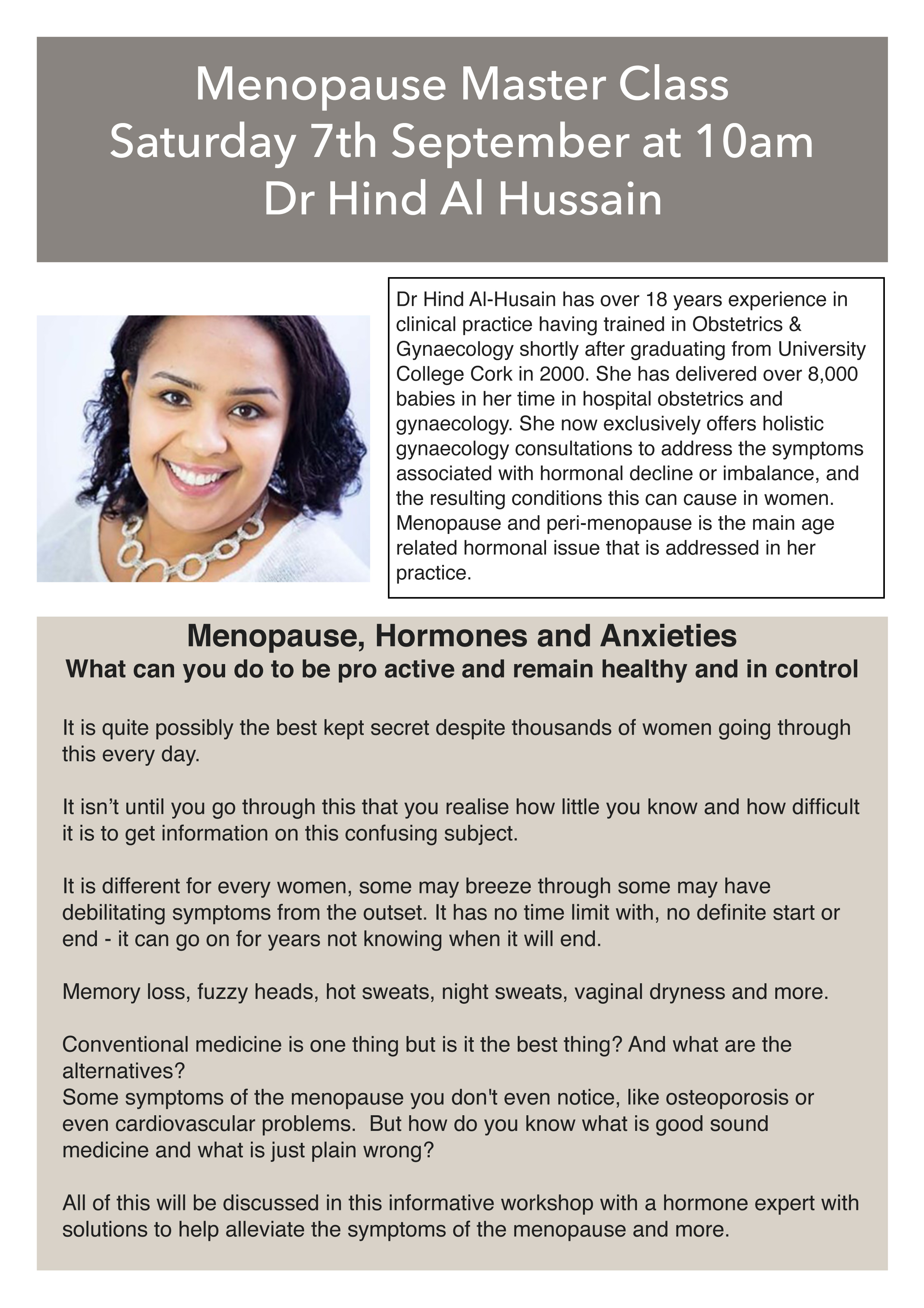 Menopause Master Class......
Saturday 7th September 10am - 12pm
The first in our series of 'Well Woman' workshops, Dr Hind Al-Husain joins us to discuss her holistic approach to Menopause, Hormones and Anxieties.
What can you do to be pro active and remain healthy and in control ?
It is quite possibly the best kept secret despite thousands of women going through this every day. It isn't until you go through it that you realise how little you know and how difficult it is to get information on this confusing subject.
It is different for every women, some may breeze through some may have debilitating symptoms from the outset. It has no time limit with, no definite start or end - it can go on for years not knowing when it will end. Memory loss, fuzzy heads, hot sweats, night sweats, vaginal dryness and more.
Conventional medicine is one thing but is it the best thing? And what are the alternatives? Some symptoms of the menopause you don't even notice, like osteoporosis or even cardiovascular problems. But how do you know what is good sound medicine and what is just plain wrong?
All of this will be discussed in this informative workshop with a hormone expert Dr Hind Al-Husain with solutions to help alleviate the symptoms of the menopause and more.
Refreshments provided.